When it comes to the production of shapes or frames that will meet the demand of an industry it is good to employ accurate methods that will birth the needed result. You will also find that the different industries that deal with professional metal parts are looking for production methods that offer minimal costs.
For this to be realized, result-oriented metal stamping techniques need to be employed. In this situation, the ideal step to take will be to use a method that comes with increased flexibility in operation and reduced costs.
A lot of companies know that the production cost for getting these shapes is high, so for companies to cut costs, they employ the method of metal stamping and forming which is efficient and cost-effective. This method also enables these engineers or companies to cut production costs while they still retain the quality expected.
Metal stamping which is also known as metal pressing is the method of placing flat sheet metal in a coil form into a stamping press. A tool and die surface will form the metal into a net shape. The forming can be in processes like coining, embossing, flanging, or bending, among others.
If you have a cold metal sheet that you need to be formed into a neat shape, then contacting companies that offer metal stamping services will be ideal. Doing this will enable you to turn your sheet into relevant parts for use in your industry. This article will let you in on the importance of using this method.
Importance of Metal Stamping and Forming
There are different benefits you would derive from using this method for production and some of them include:
Provision of Identical Parts: One of the important reasons why you should go for this method of operation is to have identical parts. It aids in creating a high volume of identical parts. If you need a good number of specialized parts that are made in the same shapes and designs. then you would have it with the use of this metal pressing. Also, note that whichever stamping process you use can be used for all the complex parts you need for your projects.
Quick Production: When it comes to using stamp pressing to produce the metals needed, the time needed to achieve is minimal. Once the dies are produced, large volumes of components can be produced rapidly in no time. If you use automation machines, then the process will even be faster.
Cheap Costs: It is common to find companies seeking to reduce operational costs so creating professional metals for use in the company is no exception. Unlike other types of metal pressing and forming that comes at a high price, this is not the case with this is because the cost of this kind of stamping is affordable. When ferrous metals are used, the price is much lower and this results in a low cost of production. If you are looking for other ways to reduce operational costs in your business, you can check here: https://www.forbes.com/sites/allbusiness/2014/09/30/want-to-reduce-business-costs-here-are-10-areas-to-start-with/
Recyclability: Another importance of using metal stamping and forming is the ability to reuse the raw material. This simply means that whatever scrap is left can be kept after production and reused in the future. So there is no room for wastages and few materials are needed during production. With this, the cost of production is brought to the barest minimum.
Provision of Usable Shapes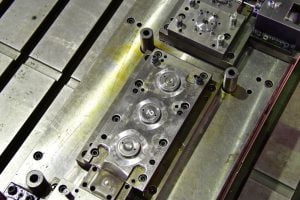 The pieces of metal available in an industry can all be turned into usable shapes. This is the whole essence of this method. It uses the good old cold-forming process of metal stamping i.e. the combination of both stamping presses and dies. Many industries across the world depend solely on this method for the availability of their equipment.
Provision Of Hardware
Industries that need hardware such as bolts, custom watches, nuts or even specialty stamped hardwires can get them easily produced by the use of this method. Again, it also creates an affordable production cost for electrical components like fasteners. As a result, these components become affordable for industries that need them.
Versatility
This is one factor that endears this method to its users. It is a method that can be used in different industries like the automotive, military and even the manufacturing industries. Therefore, it becomes a go-to method that can be adopted and used when needed.
Low Cost of Labor
For conventional methods of metal pressing, the processes are a lot tedious. Some are labor-intensive as the processes are a bit strenuous, but this is not the case with this method. The processes in this method are automated and this means a low cost of labor for the companies. Additionally, this method can work favorably with even technical computer programs that aid in providing precise results.
Limitless Application
When it comes to this method, its utilization is almost limitless because it seems a lot of industries need it for all their equipment. It can be used in the medical industry, lighting industry, automotive industry, and electronics industry. From the production of overly complicated parts to the simplest ones, this method has proven to be effective in their production. So, it cuts across different sectors and can be used in different ways.
We hope you find the information in this article useful. You can check out other related information from the internet to learn more about this method.
Conclusion
In today's world, there is an increasing global demand for high-volume production of metal parts needed for different industries. Metal stamping and forming allow for an easy and affordable option. Some industries in different areas understand the importance of using this method so they employ it during production. The method comes at a lower cost and consumes less time.
To achieve the desired result with this method, you will need to go for an experienced team that has good knowledge of metal stamping services. You will get the best products at an affordable cost when you hire a good team.